Myrtle Beach, South Carolina, is a good choice for a spring break destination for families along with college-aged groups.  There is a mixture of singles and families enjoying the area.
Spring break varies in dates and spans about 4-6 weeks.  The dates starts around Easter and continues into April depending on where you live in the US.  It also depends if you're in school or college.
Take as much time as you can and enjoy Myrtle Beach beaches during the day exploring for shells and small creatures or take an evening walk, don't forget your flashlight.  Ocean swimming may be a little cold for most during spring break but the beaches are great places to relax and unwind and perfect to people watch.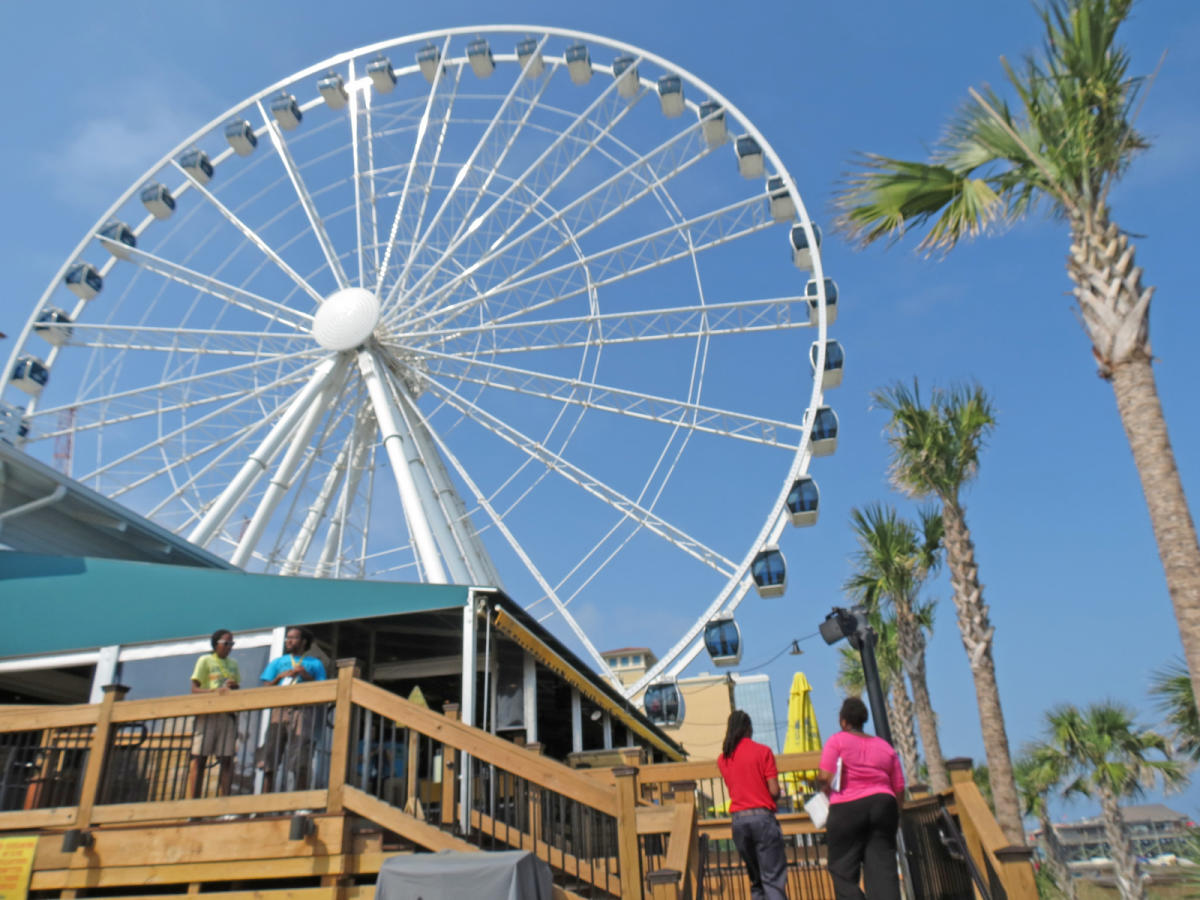 Downtown Myrtle Beach offers an oceanfront boardwalk and is a great place for grabbing a bit to eat or your favorite beverage while enjoying the beautiful ocean views.  RipTydz, Pier 14, Landshark Bar and Grill are a few of the most visited due to their oceanfront views and is great for people watching.  (Riptydz offers free valet parking if you only plan to eat and not visit the downtown area)  While in downtown take a ride on the SkyWheel, visit the Arcade, try some of the many thrilling rides or pick up your favorite souvenirs at the many gift shops.  There is plenty to do in downtown Myrtle Beach from sunrise to sunset.
More Than Just a Restaurant
The Hangout is the place for great food and family fun. Enjoy live entertainment, relax, let the kids play, and share good times! The restaurant features full-service dining, and a courtyard with a ton-of-fun sand pile, foam pit, games, retail shopping, stages for live music and more. VIEW MENU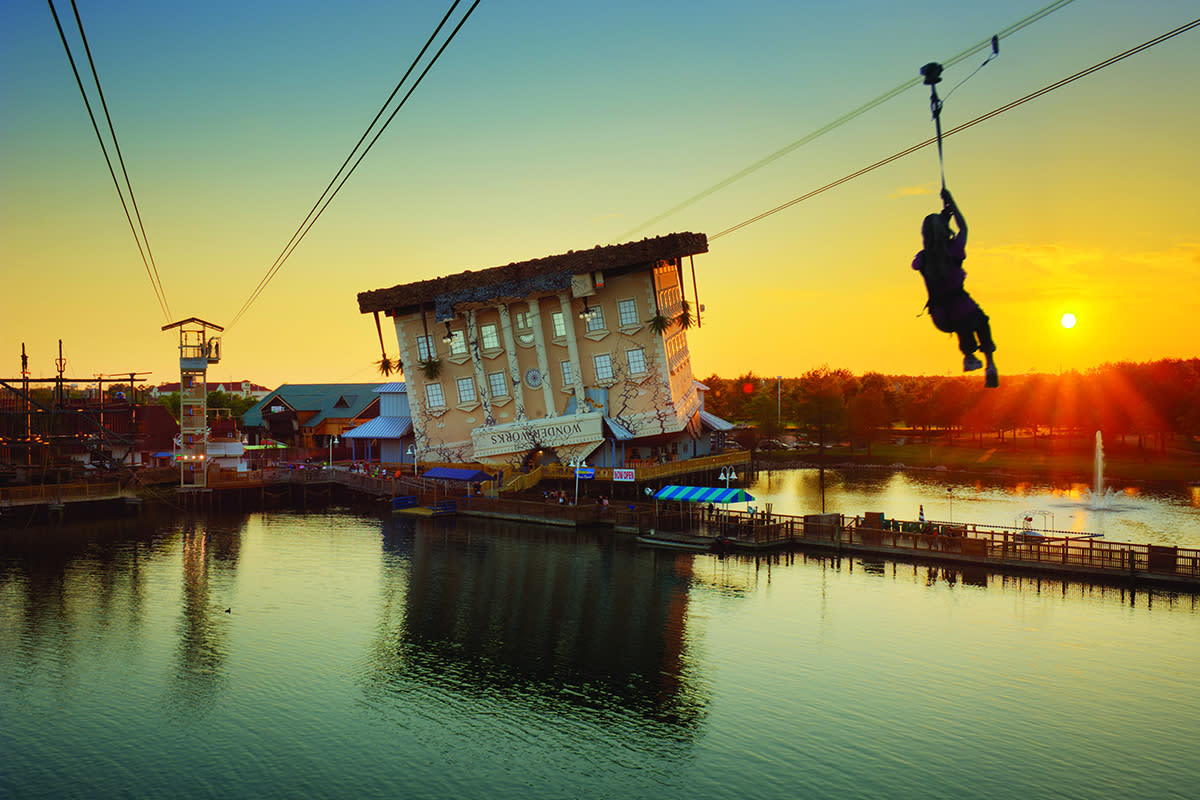 When visiting Myrtle Beach for spring break make sure to visit Broadway at the Beach. There are many restaurants, shopping, attractions, and nightlife. There are attractions for many different ages that include Broadway Grand Prix, Wonderworks, the Soar + Explore Zipline and Ropes Course, Ripley's Aquarium, Hollywood Wax Museum, and The Pavillion Park. There are so many dining options you won't know where to start.  Broadway at the Beach is about a 15 ride south of the Kingston Plantation Resort.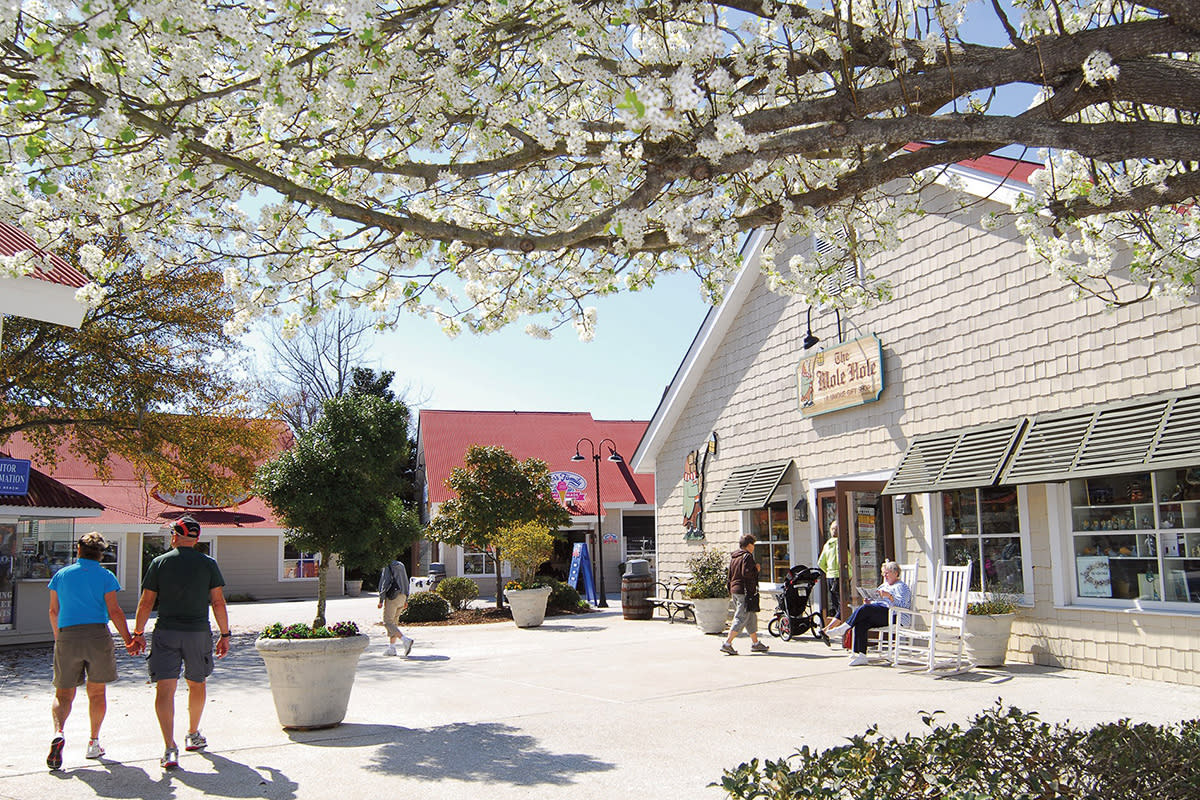 Another popular destination is Barefoot Landing.   The Landing is a huge shopping/dining/entertainment complex with many options to choose from. You can spend hours at one of their many stores and take a break at one of their many dining and bar options.  There are great views of the inter-coastal waterway or lagoons filled with fish, turtles and alligators.  There are a few rides for the little ones along with a great play ground located between LuLu's and Crooked Hammock.  They offer many family movies under the stars also. Lucy Buffet's LuLus and Taco Mundo are two of our favorite family-friendly waterfront options with live entertainment.  Crooked Hammock is also a favorite for great dining and views. Barefoot Landing is a 10 ride north of the resort. 
Try to make a stop at the MarshWalk in Murrells Inlet.  They have many dining options and excursions for the entire family.  Blue Wave Adventures Dolphin Watch  and Action Water Sportz run their excursions out of Crazy Sister Marina at Murrells Inlet at the MarshWalk. The MarshWalk is about a 40 minute drive south of the resort but so worth it.
There is shopping on every corner on the Grand Strand along with Restaurant Row which offers some of the best dining in the area.  For those 21 and over there are two wineries, Duplin Winery in North Myrtle Beach and LaBelle Amie Vineyard in Little River that offers wine tasting, entertainment and much more.  If you're heading to Little River there are great dining options right on the inter-coastal waterway that are very family friendly options.  Local Bar and Kitchen on the Water and Boardwalk Billy's offers stunning views and you can watch jet skies and boats as they enjoy the waterway.  Local has outdoor actives for the entire family with corn hole, Jumbo Jenga, swings and more.  Evenings are great at their fire pit.
If the weather is bad there are many options for indoor fun.  Visit Ripley's Believe it or not museum, Myrtle Beach Art Museum, Coastal Grand Mall, Bowling, Rockin' Jump Trampoline, Wonderworks, Ripley's, Hollywood Wax Museum and Grand Strand Brewing Company for those 21 and over.
See Dining Options Recommended by South Hampton Homeowners and more Myrtle Beach Attractions.