Dining | Food | Liquor
Myrtle Beach Dining and Food Shopping Close to the South Hampton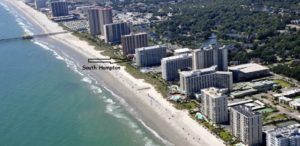 A car is not necessary for renters/guests if planning to stay in the 145 acre resort with their many bars, restaurants, shopping, coffee shops, entertainment and more. There are also places to dine, have a drink or be entertained within walking distance, inside and outside the resort.
Shopping for food, liquor or dining are within a couple minute DRIVE.
GROCERY SHOPPING
🍏 Kroger 1 Mile South of the South Hampton
🍏 Super Walmart 1 Mile North of the South Hampton
🍏 Fresh Market 4 Miles
🍏 Publix 4 Miles
🍏 Food Lion 5 Miles
🍏Piggly Wiggly 9 Miles
LIQUOR STORES
🍾 Arrowhead Spirits (1 Mile Drive To The South – Kroger Shopping Center)
🍾 S & V Liquors (1 Mile Drive To The North – Walmart Shopping Center)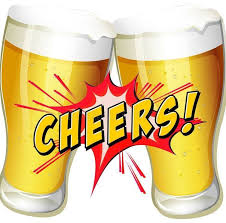 FAVORITE OUTSIDE RESORT
DINING / BARS (Drive or Walk)
🍹Spanky's (Resort Entrance, Good Food)
🍹Apache Pier (Bar Menu, Oceanfront)
🍹Harry the Hats (Bar Menu)
🍹Finn McCools (Irish Pub, Great Food)
🍹Callie Baker's (Excellent Food – Entertainment)
🍹Biminis (Great Oysters)
🍹Flip Flops (Excellent Bar Food & Atmosphere)
🍹Ocean Annie's (Great Outdoor Oceanfront Entertainment)
🍹River City Cafe & Bar (Oceanfront – Famous Hamburgers, Next To Ocean Annie's)
FAVORITE OCEANFRONT DINING / BARS (15-20 MINUTE DRIVE) 
🍺 Riptydz
🍺 Molly Darcy's
🍺 Bummz
🍺 Pier 14
🍺 Landshark
🍺 Banditos
BIKE RENTALS
🚲 Resort Health Club
🚲 Pedego Electric Bikes
🚲 Myrtle Beach Bicycle Rentals-n-Tours
🚲 Beach Bike Shop.
BOAT & JET SKI RENTALS
🚤 Myrtle Beach Watersports
🚤 Action Water Sportz