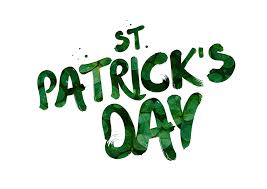 St Patrick's Day 
North Myrtle Beach Parade and Festival
Come and gather for the 32nd annual St. Patrick's Day Festival and Parade in North Myrtle Beach.   The parade will be held on Main Street, Saturday, March 14, 2019 at 9 a.m. Approximately 30,000 people attend the parade, rain or shine.  After the parade is the St. Patty's Day Festival with live music and a children's area with rides from 11 a.m. to 4 p.m. There will be crafts, services, information, products and treats from 150 vendors.  Plan to join in on the fun.  Don't forget your green and beads.
The Luck of the MarshWalk – Murrells Inlet
The Marsh Walk will be giving away $1,000.00 during The Luck of the MarshWalk on St. Patrick's Day. Collect a colored coin from each restaurant and bar along the Murrells Inlet MarshWalk for a chance to win the cash prize. Secret Leprechauns will wander through the parties giving out coins to their favorite costumed participants.  Restaurants will offer food and drink specials as well as live music.  This is a no miss even.  The MarshWalk is about a 30-40 minute drive from the South Hampton.  
St Patrick's Day Irish Fest in Market Commons
The Market Commons is holding their 10th annual Irish Fest on Saturday, March 14 from 11 a.m. – 7 p.m. in Grand Park.  This family-friendly event will feature live music, beer, Irish food, vendors, and more, plus kid's inflatables & face painting!
Broadway at the Beach St. Patrick's Day on the Avenue
Broadway at the Beach will be hosting a St. Patrick's Day party on Sunday, March 17 from 3-7 p.m. on the Avenue. There will be Irish food, green beer, live entertainment, music from Paperwork, a DJ, and much more!
Finn McCool's St Patty's Day Event
Finn McCool's will offer standard pub food as well as Irish-inspired dishes such as the Bowl of Longford (Irish stew served with garlic bread); Four Leaf Clover Dinner (corned beef & cabbage with new potatoes, baby carrots, & garlic bread); Fish & Chips; and many other delicious meals. Don't forget to also order an Irish beer, Irish coffee, or an Irish Beer Drop (shots of Irish cream and Irish whiskey dropped into a pint of Guinness) to go with your dish of choice.  Finn McCool's is couple minute ride from the Kingston Plantation Resort or you can walk.  That may be a better option.
Molly Darcy's Irish Pub & Restaurant
Molly Darcy's in North Myrtle Beach is the perfect place to stop on St. Patrick's Day or any day of the year! This oceanfront Irish pub serves up a variety of American and Irish pub food. Try interesting dishes like the Irish Nachos (tortilla chips layered with chopped corned beef, sauerkraut, scallions, and a tangy cheese sauce); the Dublin Ale and Cheddar Dip; and Irish Classics like Shepherds Pie; Guinness Beef Stew; Chicken Pot Pie; Corned Beef & Cabbage; Fish & Chips; Bangers & Mash; and Traditional Irish Breakfast.  The views are great!
No matter where you go on St Patrick's Day in Myrtle Beach it will be a great Beach memory and a fun time.