South Hampton & Resort News 2021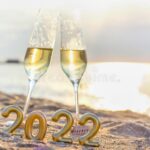 Posted December 21, 2021

Homeowners Get Together

Homeowners are planning a New Year's Eve get together in the lobby at 7:00pm December 31st.  Decorations, cups, plates, napkins and plasticware are provided, bring your favorite beverage.
Plans subject to change due to the epidemic.
What people are bringing:
Cheese, Pepperoni and Cracker Tray
Mini Quiche
Meatballs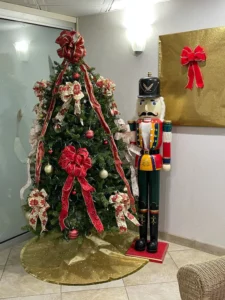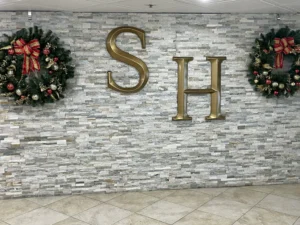 Posted December 16, 2021

The South Hampton Lobby
is Decorated For the Holiday Season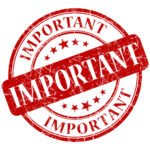 Posted December  6,
2021

South Hampton Important Documents

Please see attachments for the Important documents pertaining to the budget, annual audited budget and more.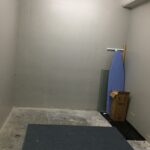 Posted November 30, 2021

South Hampton Storage Lockers

Please see attachments for the 2022 pricing, contract and information on the South Hampton storage lockers…..

Posted November 3, 2021

South Hampton's New Management Company

Empress Management will be the South Hampton's new management company starting January 1, 2022.  This is another positive change for our building and homeowners.
Please read and fill out the contact form so Empress has all homeowners contact information.  This is very important in case of emergencies.

Empress Management Intro To Owners
Owner Information Form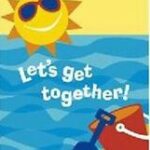 Posted October 3, 2021

Homeowners Fall Beach Bash
Homeowners are planning a fall beach bash
November 6, 2021 out on the beach or in/near the South Hampton, depending on weather.  Some homeowners have offered to bring appetizers and spiked cider.
(Plates, cups, utensils and napkins will be provided) 

Let's have some FUN IN THE SUN with our South Hampton Family!
Information will be posted in the 3 elevators.
Any question call/text Lynn at 440-668-1515 or email at tomlynn1@frontier.com.
What homeowners have offered to bring and share at the Beach Bash…..
Trail Mix
Spiked Cider
Munchies, Chips etc
Meatballs
Corn Salsa
Mini Sandwiches
Many Many Desserts
Munchies
Stromboli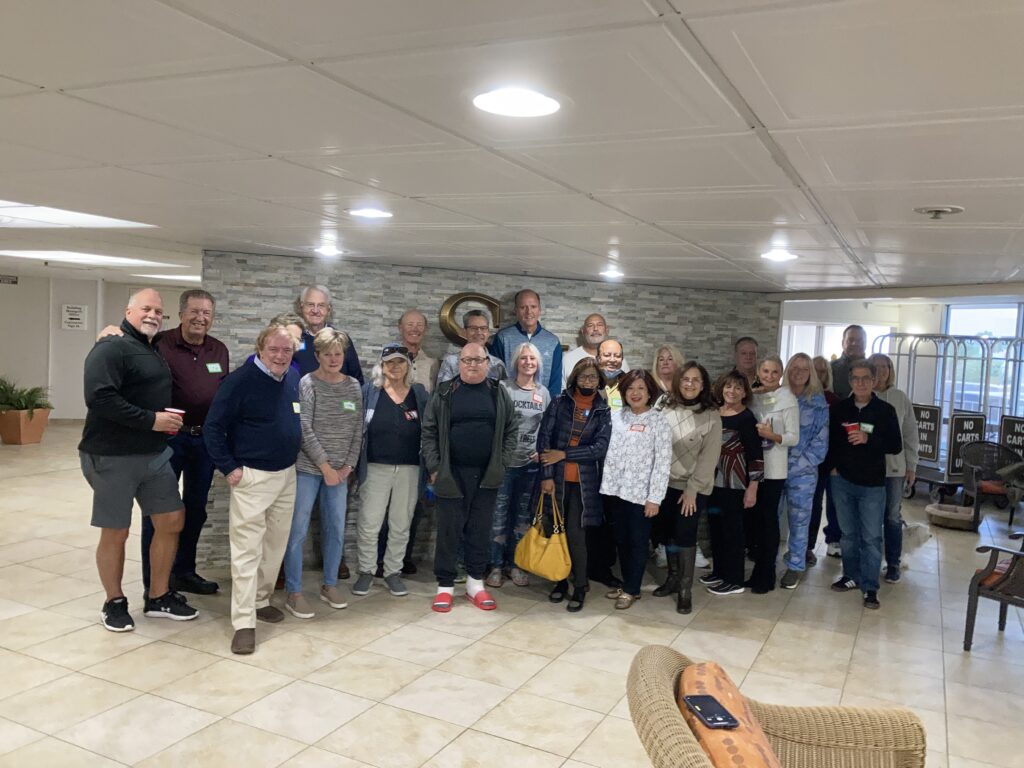 Posted October 25, 2021

Garage Drain Pipe Maintenance Project
Attention SH Homeowners and Guests
The South Hampton HOA will be replacing some of cast iron sanitary drain pipes in the owner's garage on THURSDAY, OCTOBER 28th.
As a result, we are asking that the first three (3) parking spots nearest to the garage elevator door be left open starting at 8am on Thursday and remain open until the work is complete.
Additionally, anyone in a unit ending 06 or 08 will be asked to refrain from using any drain or toilet in their unit from 8am to 4pm on THURSDAY the 28th.  It is critical that everyone follow this request.  Should the work get completed earlier in the day, you will be notified.
We appreciate your cooperation while these much-needed repairs are completed.
If you have questions or concerns, please contact Tom Brady at 843.780.2841.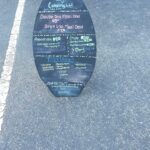 Posted September 21, 2021

Homeowners Hot Dog Get Together
After the 9/18/2021 town hall meeting, homeowners gathered for a fun time with music and hot dog cart with all the fixings, the chili was great.  The company that came out for the gathering was Double D's Dogs.  Cassidy and David were great to work with and did a nice job for the homeowners.  There was also potato salad, coleslaw and many desserts. Thanks to all for another fun time at the South Hampton.
See All Photos Here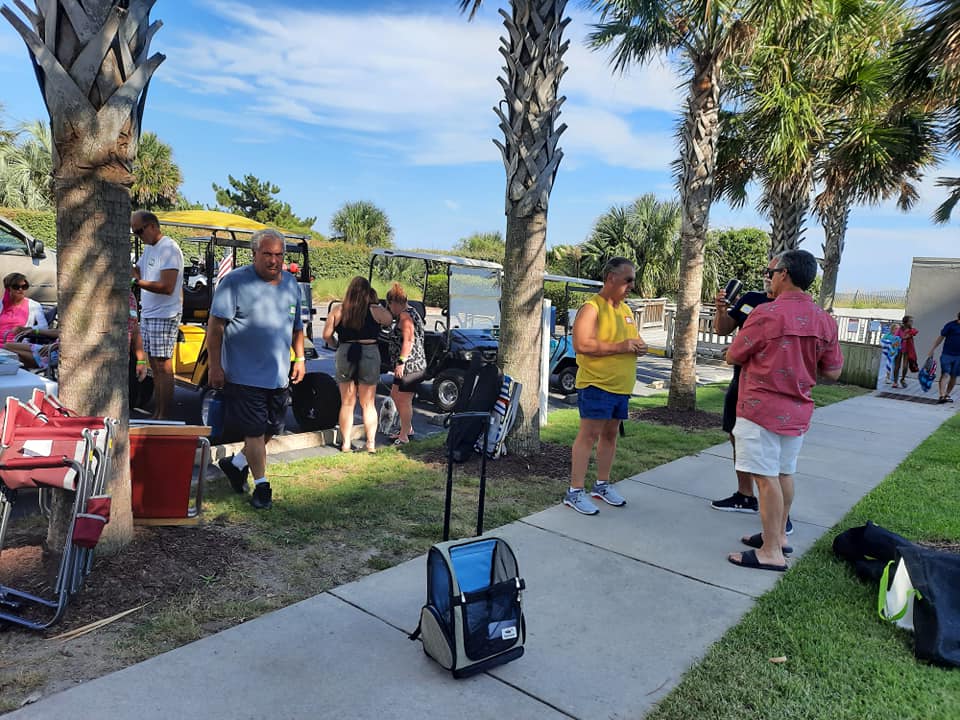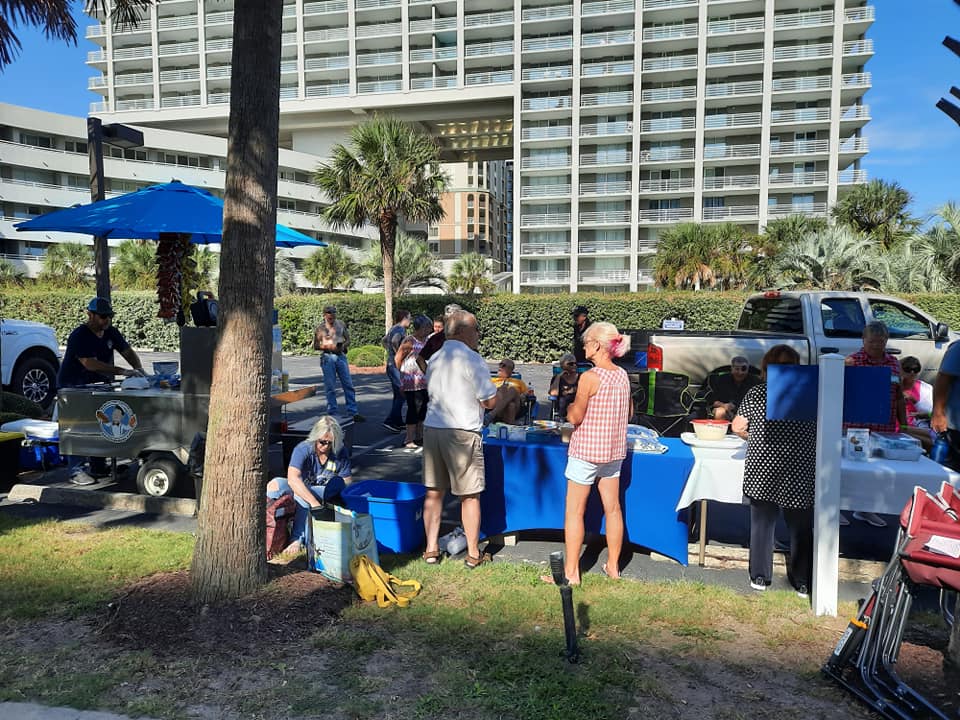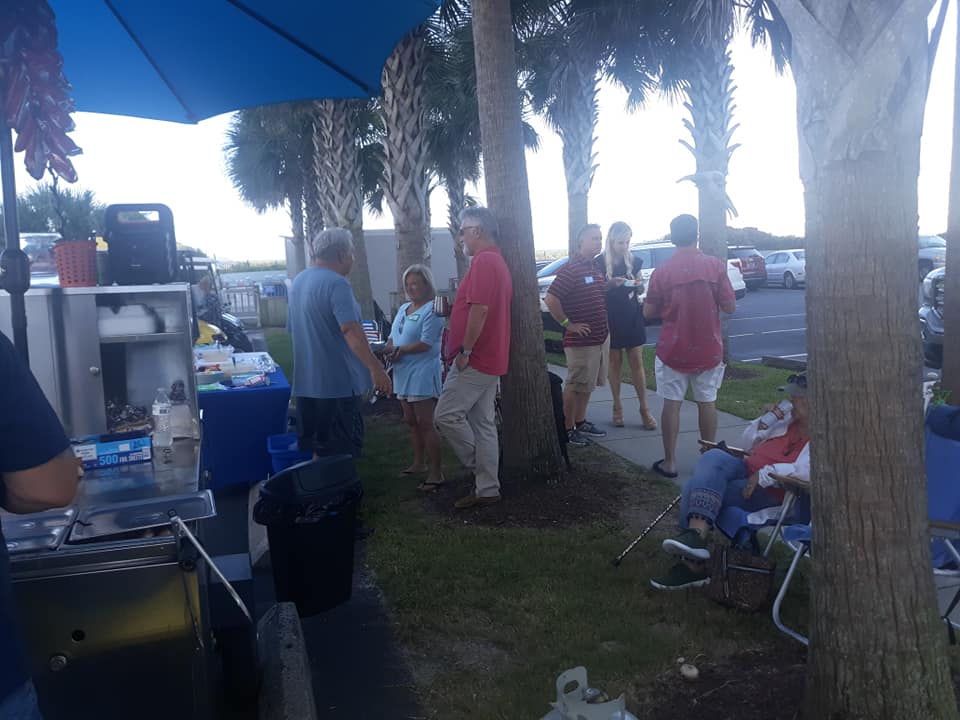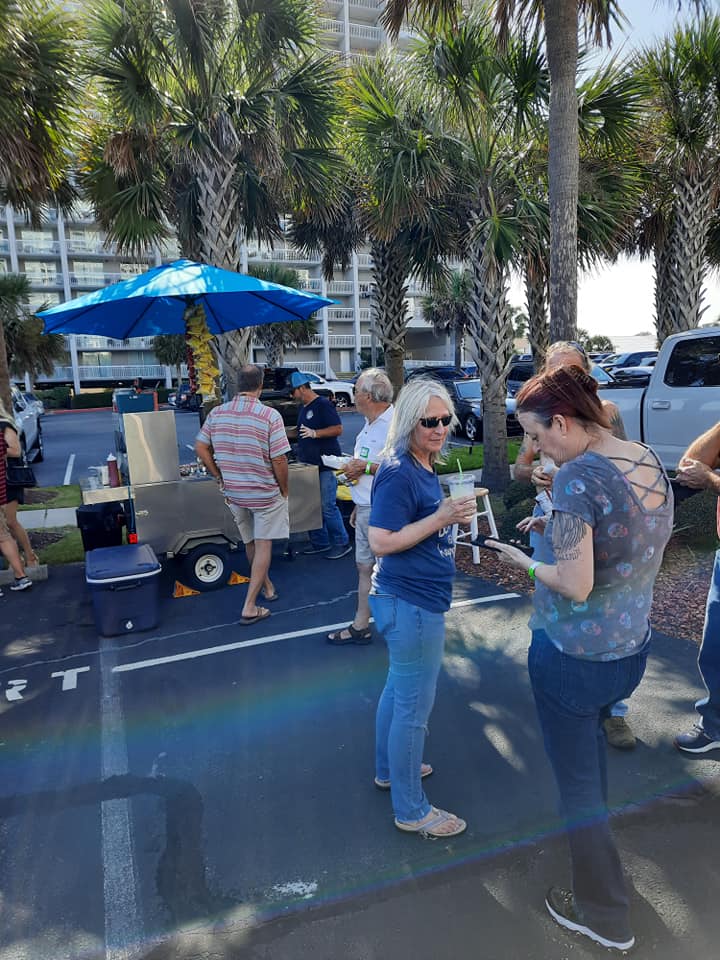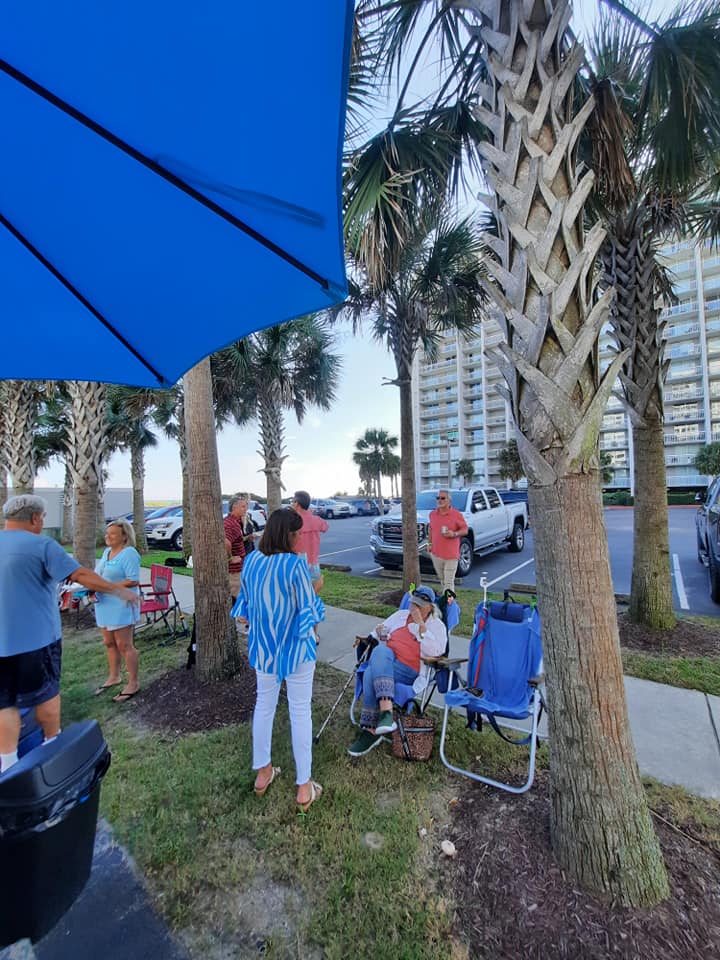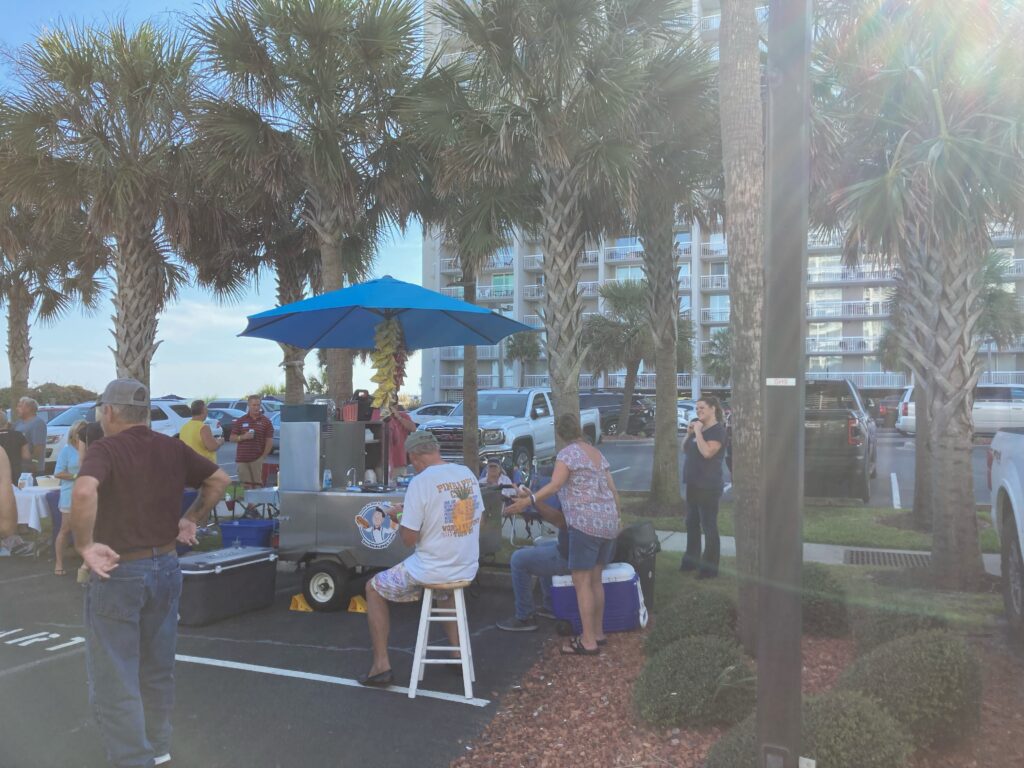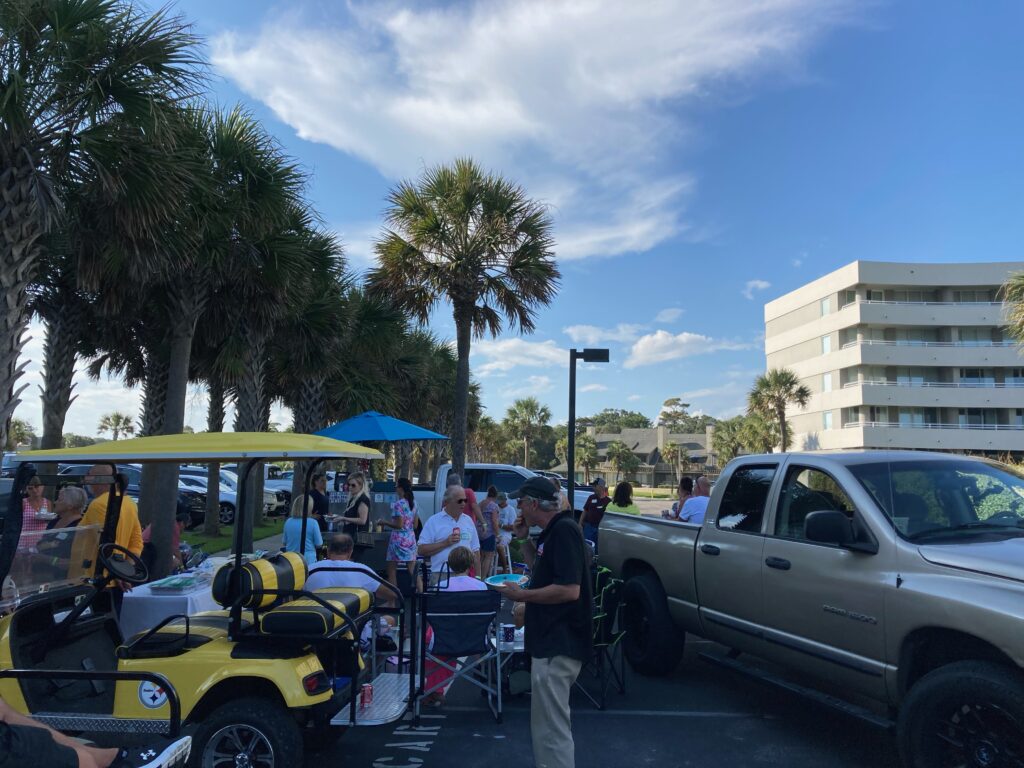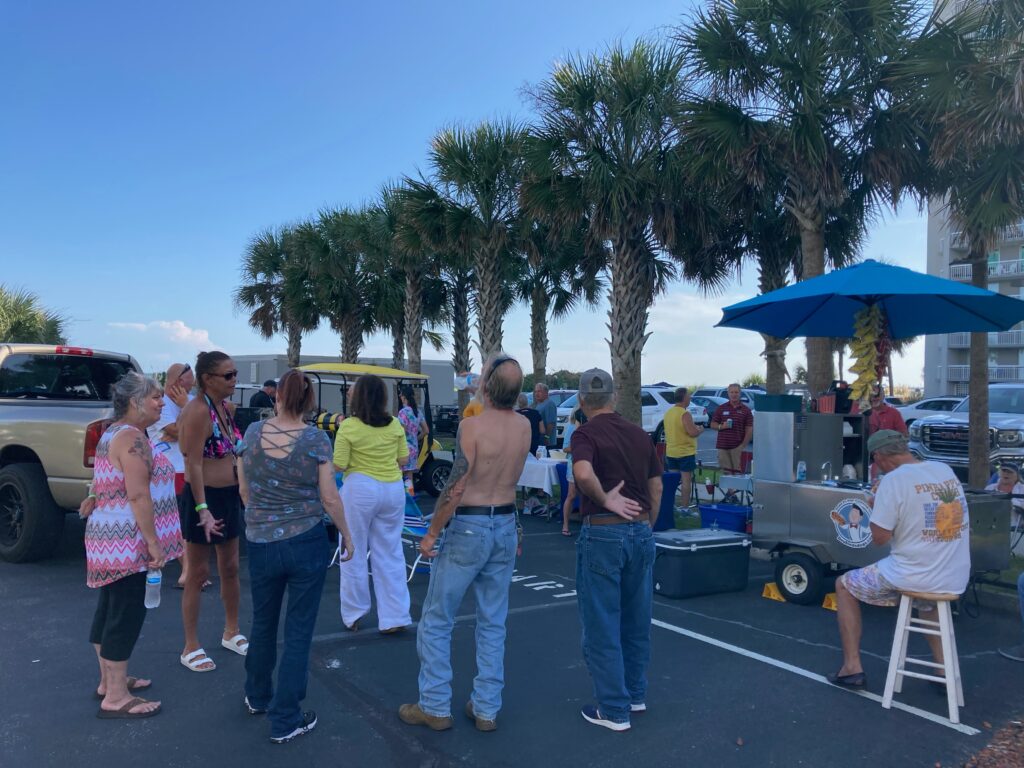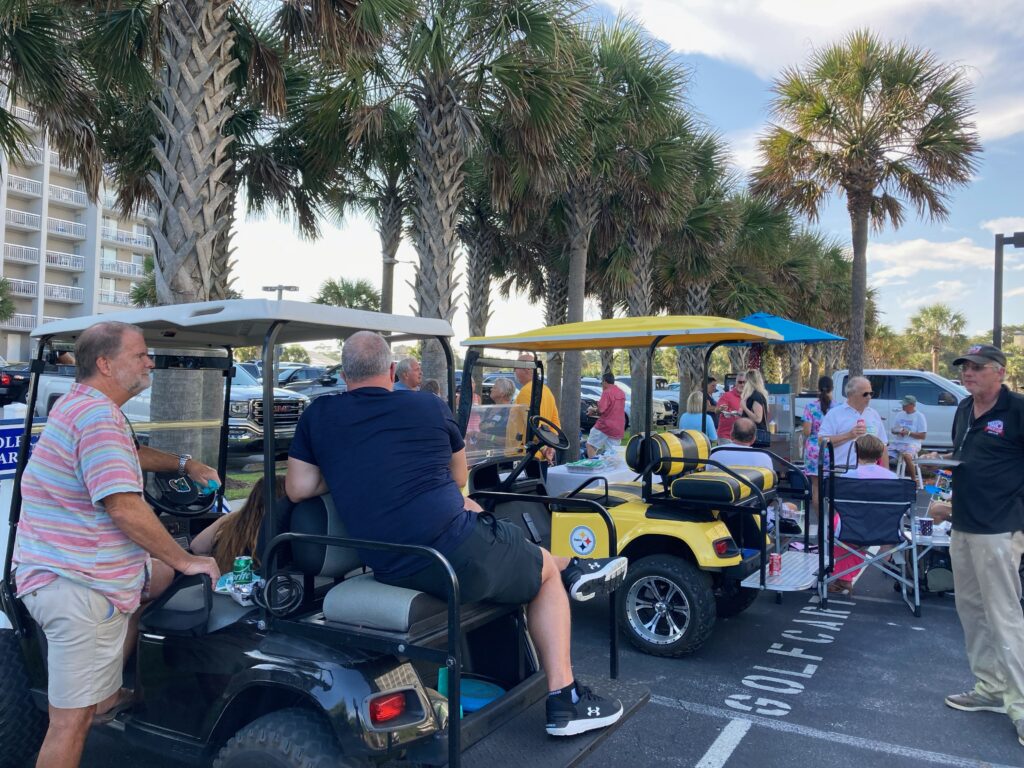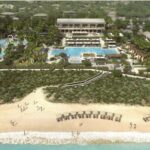 Posted August 11, 2021

Embassy Resort 2021-22 Renovation
The Embassy has announced their plans to renovate the entire pool deck area at the Embassy Suites. All pools, Splash! Waterpark and Splash! Café & Bar will be closed for use from Sept 7, 2021 to June 1, 2022.  All guests will still have use of the multiple pools at the Hilton Myrtle Beach.  The Embassy rooms will be renovated after the outdoor project is finished.  The Embassy plans to shut down the hotel for the room renovations.

Future Embassy Renovation
Demo Has Begun!
Demolition Has Begun!
Article Dated February 25, 2020
(Some renovations were postponed due to COVID)
Kingston Resorts to Undergo $50 Million Dollar Multi-Phase
Transformative Renovation and Repositioning
MYRTLE BEACH, S.C. – "EOS Investors LLC (EOS), a privately held real estate investment firm, has unveiled plans for a multi-phase $50 million dollar renovation of the Kingston Resorts properties, beginning with a comprehensive $20 million dollar investment in the Hilton Myrtle Beach Resort followed by a $30 million dollar investment in the Embassy Suites Myrtle Beach Oceanfront Resort. The transformative renovation of Hilton Myrtle Beach Resort is set for completion by June 2020 and will bring EOS's vision to life for the future of these legacy properties, which includes a repositioning and reintroduction of the Hilton property as one of the premier oceanfront resort destinations in the market.
Phase one for Kingston Resorts' renovation, which began in January 2020, includes a complete redesign and upgrade of all 385 guest rooms at Hilton Myrtle Beach Resort. Room configurations will also be diversified in an effort to accommodate families, multi-generational travel and group needs. Bathrooms will undergo complete modernizations, including the addition of walk-in showers.
"As we look to improve upon Hilton Myrtle Beach Resort's success, we see incredible value and opportunity in elevating and enhancing the unique characteristics, offerings and experiences of the property," said Jonathan Wang, EOS president. "Making this significant investment in the resort is consistent with EOS's overall focus to provide premier hospitality experiences in strong, destination markets."
The renovation will feature a complete reimagination of Hilton Myrtle Beach Resort's current outdoor dining concept with a transformation into an upscale, social setting outfitted with inviting seating, fire pits and games, offering light fare and beverages throughout the day. Unique design elements will include floor-to-ceiling wood dividers that will offer guests a more private experience while still enjoying the Atlantic breezes and views of the ocean. Other public spaces and common areas undergoing renovation include the Dunes Ballroom, the property's 16th floor meeting and event space offering panoramic views of the Atlantic Ocean, as well as the hotel's oceanfront pool, which will be upgraded with new lounge chairs and umbrellas. Hilton Myrtle Beach Resort's signature oceanfront bar will also be refreshed and expanded to maximize guests' access to unparalleled ocean views and fresh beverages.
"From our refreshed dining outlets to our newly configured and beautifully renovated guestrooms, we're excited to offer an elevated experience for our guests," said Bob Barenberg, general manager, Kingston Resorts®. "For more than 45 years, Hilton Myrtle Beach Resort has created so many memorable experiences for our guests, and we look forward to welcoming the next generation of travelers building memories along the Grand Strand."
Kingston Resorts, owned by EOS, encompasses two market-leading, premium-branded full-service resorts, the 255-suite Embassy Suites Myrtle Beach Oceanfront Resort and the 385-room Hilton Myrtle Beach Resort as well as more than 1,600 residential condominiums and townhomes. The 157-acre beachfront campus boasts direct access to Myrtle Beach and the Atlantic Ocean, countless guest amenities and is the largest and most comprehensive oceanfront conference venue between Atlantic City, New Jersey and West Palm Beach, Florida. The resort features 100,000+ square feet of meeting and event space, multiple food and beverage outlets, more than a dozen swimming pools, a recently constructed spa and fitness facility (Spa33 and 78Fitness) and a plethora of outdoor water activities."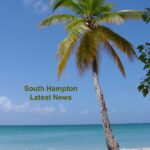 Posted September 1, 2021

Town Hall Meeting Information

Dear South Hampton Homeowners,
As mentioned in a previous communication, the Board of Directors are planning to hold a homeowners town hall informational meeting. This meeting will be a hybrid meeting that will offer our homeowners the option of joining in-person or by a Zoom video conference.

Date: Saturday, September 18, 2021
Time: 10:00 am to 12:00 pm
Place: Embassy Suites – Hampton Room
Zoom Video Conference – a link to the meeting will be sent in a separate email communication a few days before the meeting
The intention of the meeting is for the Board of Directors to share information on several topics, including completed projects, status on open items, upcoming projects/ needs, changes/ improvements, financial status, special assessment, etc. The meeting is intended to be collaborative, and we encourage questions.
Respectfully,
Your South Hampton Board of Directors
Also, there are a couple homeowners that are planning a homeowners get together at 4:00 pm the same day of our meeting and it will be somewhere around our South Hampton building. They are still working on finalizing details, but word is it will include some food, a hotdog cart with chips/ munchies and soda/ water. Sounds like fun!
Please RSVP if you are planning to attend the afternoon homeowners get together. This is needed to assure they have enough food for all attending. There is no cost for the food cart as it is all being donated.
RSVP to: Lynn Leonti:
Email: tomlynn1@frontier.com
Phone: 440-668-1515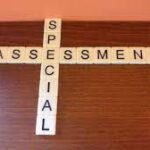 Posted August 7, 2021

Special Assessment Update
"Dear Homeowners,
The Board recognizes that there is still concern regarding the Special Assessment. This Special Assessment is needed to repay the $1,316,318 loan to the bank which was used to pay our contractors for the work on our building for the waterproofing, railings, deck repair and recoating, as well as the cooling tower piping. Robert Jones, our Treasurer, has been working with the bank for a one-time loan modification which would allow lump sum payments for all those owners who have already paid in full as well as for any other homeowners who would like to pay in full. We must provide the bank with the lump sum payment by August 16, 2021.
To be able to accomplish this, any homeowner desiring to make an interest free lump sum payment may do so by sending the payment to the Management Company (LITUS*) on or before the end of the day on August 11, 2021. After August 11, 2021, the remaining homeowners will be on the monthly pay program, which includes interest.
This interest free lump sum payment is also available to any homeowner already on the monthly payment plan. If you desire to take advantage of this pay-off, please call John Taylor (LITUS*) (843-448-9000 ext. 161) to get a payoff amount. This pay-off amount will give full credit for all payments made to date.
It goes without saying that lump sum payments will lower the HOA monthly bank payments as well as giving our Homeowners an opportunity to save the additional interest expense.
Also, The Board will hold a town hall informational meeting for all homeowners in mid-September 2021. We are planning to have a hybrid meeting, utilizing both an in-person meeting at an Embassy Hotel conference room as well as a zoom call. We will send out a notice with all the details."
Respectfully,
Your South Hampton Board of Directors

Updated Special Assessment Calculations
Your Special Assessment payments, either lump sum or payments, can be sent by check to:
South Hampton POA
PO Box 9000
Myrtle Beach SC 29578.
This is the same address your normal payments/fees are sent to.
Any questions call John Taylor from Litus at 843-448-9000 or email @ jtaylor@litustolet.com.
You can pay online (Frontsteps) with a credit card but there is a fee for this transaction and will only accept $7500.00 at a time.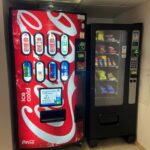 Posted July 22, 2021

NEW Beverage and Snack Machines
The South Hampton has replaced the old rusty beverage/soda machines that were located in the lobby, garage and by the Embassy walkway.  They were not attractive, old and had maintenance issues.  The new beverage machine stands next to a new snack machine and are located in the lobby outside the maintenance office behind the mail room. 

(Click on photo for a larger image.

)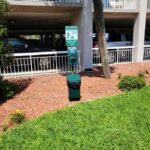 Posted July 12, 2021

NEW DOGIPOT® Waste Station
The South Hampton Board of Directors would like to share with you a recent improvement put in place this past weekend. We are happy to report that we have installed a DOGIPOT® Waste Station. The station is located outside the owners parking garage in the lower-level grassy area facing the Embassy Suites. For many months, concerns have been raised about dog waste not being picked up around our building. We are hoping this DOGIPOT® Waste Station will encourage pet owners to pick up their pet waste.
The South Hampton did not incur any cost for this DOGIPOT® Waste Station and an ample supply of bags; it was purchased and donated by one of our homeowners! Read More
Posted: July 8, 2021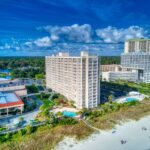 Owning a High Rise Condo
As many of you know owning a unit in a high rise can have its share of worries and complications when it comes to leaky pipes, hot water tanks, bugs and renters.  Here is a list of what we can do to protect our investments and make it easier whether you live in your unit full time, have renters or have it as a second home.
Add a plastic pan under your washers and an under sink pan in your bathrooms and kitchen.  We added these the 2nd year renting because one of our renters loosened our kitchen piping to apparently get something they dropped in our disposal.  They didn't tighten the fittings good enough and we had water damage in our kitchen cabinet.  Luckily we were coming to the unit after them and noticed it.
Bed Bug encasements are a must whether you rent your unit or not.  In a high rise, Bed Bugs and different Cockroaches and bugs can travel between units, through the walls, light switches, piping and just about anywhere.  You need to buy encasements and add a mattress pad if you want.  SafeRest Encasements were highly recommended by a Myrtle Beach exterminator and we also added these pillow covers.  They are both soft and you do not feel the plastic on them, they are great to sleep on.  We have used CPM Complete Pest Management for extra bug protection above Lane's and Gerald the owner was excellent to deal with.  When we come to our unit we also do an extra spray for bugs.  Ortho Home Defense Max comes highly recommended for South Carolina bugs.  Bed Bugs need to be sprayed by professionals.  
Mold Armor Mold and Mildew Killer + Quick Stain Remover does an excellent job on our balconies for mold and mildew, (we get mold in the corners of the balcony walls).  It does a great job with no scrubbing but you can rub it in with a brush or rag or just leave it to work.  Our local Kings Rd Walmart carries it for $4.98 and Home Depot $5.98. Walmart.com carries it also and Amazon is double the price of Walmart and Home Depot.
These sign holders are a great way for renters to get familiar with the South Hampton rules and also unit rules.  I added info like our Wifi password and not hanging items over the railings.
Since all TV remotes are different, type out the instructions for your TV and DVD remotes and also add a list of TV channels for renters and guests.  Laminate both papers and leave in living area and bedrooms.  It makes it easy for renters who are not familiar with Spectrum and your TVs.  I also laminate washing machine instructions and post it on our laundry room door.  Renters would wash their jeans with our white towels which turned them a blueish tint and had to be thrown away. 
When we had new sliding hurricane doors installed, the thresholds are quit high so I had Watch Your Step vinyl stickers made from Amazon by all doors. 
We added the Honeywell RTH9530 Thermostates to our unit that we can monitor from home.  You can set a high and low temperature and monitor the humidity.  I added a plastic sign next to the thermostats what our high and low temps are so renters are aware of this and to keep doors closed when HVAC is running.  Even if you do not have renters but the South Hampton is a second home, you can turn the thermostat on and off when there is work done in our building.  When we had the last HVAC work done we were able to restart our thermostats from Ohio.
We installed the Resort Lock RL4000 when we first started to rent our unit.  It works off algorithm not WiFi and every renter or any one entering your unit will have a different code.  You can set the time and date for anyone to enter your unit.  It's not only great for renters but also contractors who will enter your unit when you are not there.  There are no key cards for your renters to lose and no lines for check in.  It's also nice to have when you are away on vacation and maintenance needs to get into your unit.  Purchase the lock from a well known company.  The off the wall companies have refurbished or old locks that need to be updated.  We learned that the hard way.
When we don't have renters in our unit we leave Ring Cameras by both doors to see who enters our unit.  We will keep these up full time when we take our unit off the rental market this September.  We took our unit off the rental market during the exterior painting project so we had the Ring Cameras pointed towards all balconies.  It was nice keeping track when the workers were on our balconies.
For those who have renters, make labels with a Dymo Label Maker for everything you can. We label everything from which light switch goes with what lamp to make sure the coffee pot is unplugged at check-out.  I have had many compliments from renters that it was easy for them to navigate things when they are in an unfamiliar place.
If anyone wants to add to the list or has used the hot water tank alarms/sensors please pass the info on to me with your opinions.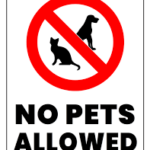 Posted: July 8, 2021

Pets in the South Hampton
Please remember that PETS are only allowed by homeowners and NOT renters/guests.  Please advise your management company, renters and guests of the South Hampton Rules when it comes to pets.
2015 Rules & Regulations
20. PETS: The Master Deed of South Hampton allows owners to keep household pets, including but not limited to, a dog or cat, within their unit subject to the rules and regulations and policies adopted by the POA. A pet registration form must be completed prior to visit. Renters or guests are not allowed to maintain pets of any kind within South Hampton property.
THE DECLARATION AND BY-LAWS OF KINGSTON PLANTATION MASTER ASSOCIATION DOES NOT ALLOW PETS OF ANY DESCRIPTION TO BE KEPT WITHIN KPMA PROPERTY. IN NO EVENT ARE PETS PERMITTED IN ANY OF THE PUBLIC PORTIONS OF KINGSTON PLANTATION. THERE ARE NO PROVISION OR "PET WALKS", ETC. WITHIN KPMA PROPERTY. Homeowners are permitted to keep domestic animals within their unit provided the animal is:
a. Inoculated according to law.
b. Leashed and/or carried while in the lobby, garage area, elevators, stairways and hallways.
c. Not allowed to become a nuisance.
d. Cleaned up after. 
Excessive noise by a pet or other annoyance to residents may be cause for an order by South Hampton Association to have the pet removed from the property.
Posted: June 7, 2021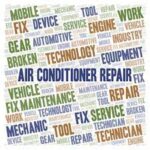 HVAC Update
As many of you heard in our recent Zoom Annual Meeting, we have encountered several issues relating to our HVAC system. One of them serious enough that a homeowner has been left without HVAC since February. Our previous Board approved an emergency HVAC Riser repair in early May. The work was to be scheduled as soon as the contractor received all materials to complete the job. The materials were received on Friday, May 21st and the project was scheduled to start on Monday, May 24th. The current Board, working with the contractor, oversaw the execution of the project.
The contractor estimated the project would take 3 to 4 days. They showed up on Monday morning with 3 teams of pipe fitters and a project manager to work as quickly and efficiently as possible. They worked Monday until 10:00 PM completing almost all piping for each stack and had stacks 01 and 02 up and running by the end of the day. On Tuesday, the Contractor's teams started early and worked until 11:00 PM trying to get stacks 03 through 10 operating by the end of the day. They came close but had to finish Wednesday morning, bringing the last stacks back on-line. We were very pleased with the job the contractor did and their commitment to the South Hampton. We understand that some stacks were down longer than previously communicated, and we hope it did not result in too much hardship. The project was a big success and we all should benefit from a more efficient operating HVAC system. Hank Cigolle managed this project for us, and he helped with getting us the details of the project, what was happening and when. He was our main liaison between the contractor and the South Hampton. We are fortunate to have Hank on our team to offer this level of support and knowledge.
Tom Leonti
South Hampton Board President
Posted: June 7, 2021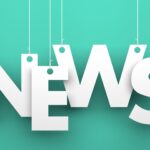 W
ater Shut Off
Wednesday June 9th 2021 9 AM – 12 Noon

Cayce Mechanical has been working on the South Hampton's domestic water system and HVAC projects over the last couple of weeks.  They will be replacing additional valves this Wednesday, June 9th, which will necessitate shutting off the domestic water to the building from 9am until noon.
Posted: June 6, 2021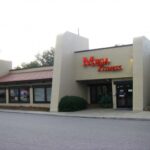 Mega Fitness (Kroger Shopping Center)
As most of you know who rent by owner or another management company other than the Embassy, the health club rules have changed as of April 1, 2021.  Owner's guests not renting through the Embassy rental program are prohibited to use the health club like in the past. The spa is still open to their guests.
Owners have checked out Mega Fitness in the Kroger shopping center for another alternative to the health club by the guard shack for their renters.  Mega Fitness  is a 24 hour gym and they welcome daily and weekly guests.  Daily rates are $13, 3 day pass $33 and weekly pass is $38. If you do the three day or the weekly pass you get a 24 hour access card to come anytime.
You can sign up during office hours Monday – Thursday 8 AM until 8 PM.  Friday 9-4 and Saturday 9-2.
ADDRESS: 9676 NORTH KINGS HWY • MYRTLE BEACH, SC 29572
PHONE: 843 • 449 • 0877
Posted: June 1, 2021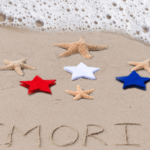 Memorial Weekend
Last year for Memorial Weekend there was a lot of loud and unruly people in our building and resort which many were reported to security.  We found out that the Embassy was renting units in our building and others at minimum of 50% off the regular price.  I checked their prices the other day and they are very high, higher than normal.  This gave us homeowners high hopes that those crowds will not be returning.  It's nice to report that our building and resort was much calmer this year and owners who were present at our building this last weekend were happy to see the change.  Hopefully this will be the normal for the busy season coming up.
Posted: May 2, 2021
Homeowners Get Together
May 7th 3:00pm in front of the South Hampton.  It's a great time to meet your South Hampton neighbors with great views and social distancing.  Bring your favorite drink and chair.
Update: We had 25-30 owners who showed up for the get-together. The rain held off and it was another good time with our neighbors.
Posted: April 16, 2021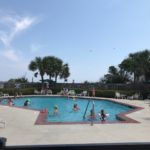 South Hampton Pool Opening
Our pool will be opening Saturday April 17th.  Hours will be from 10:00am until 8:00pm.  South Carolina DHEC guidelines will be in place:
1. Maintain 6ft. apart from other people.
2. Cover your cough or sneeze.
3. Don't shake hands or be in close contact with other people.
4. Avoid touching your eyes, nose and mouth.
5. Wash your hands often with soap and water.
Do Not Enter The Pool Area If:
You have a fever, a persistent cough, shortness of breath or feel sick.
Any questions, please contact….
John Taylor – Property Manager
LITUS* To Let
843-448-9000 X161
Posted: April 15, 2021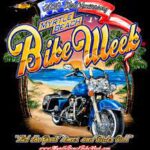 Rules and Regulations For Bike Weeks
Harley Davidson Festival
From noon May 13th till noon May 16th
NO TRAILER PARKING ON KPMA PROPERTY
Motorcycles will be allowed to park in the Roundabout Motorcycle parking lot and around along ONE side of the roadway. 
Due to space limitations, there will be absolutely no parking for trailers belonging to guests of private rentals, VRBO, outside rental companies, Airbnb, or other rentals, during the Harley Davidson Festival.
Hilton/Embassy rental guests, with written rental confirmation documentation, will be directed to Hilton/Embassy property.   
Parking and event enforcement will be provided by the Horry County Sheriff's Department and A Services Group.
Atlantic Beach Memorial Day Holiday Festival
From noon May 26th til noon May 31st
NO TRAILER PARKING ON KPMA PROPERTY
OFF-SITE TRAILER PARKING WILL BE AVAILABLE, from Noon May 26th until noon May 31st at the rate of $100.00.  Fee must be paid in advance via credit or debit card.  No cash will be accepted. Owners of these vehicles will also need to sign to acknowledge that KPMA will not be responsible for theft, damages, or other claims.
Motorcycles will be allowed to park in the Roundabout Motorcycle parking lot, and around along ONE side of the roadway. On-Site security will assist with directing to designated areas.
Due to space limitations, there will be absolutely no parking for trailers belonging to guests of private rentals, VRBO, outside rental companies, Airbnb, or other rentals, except in the off-site parking lot, at the $100.00 fee.
Hilton/Embassy rental guests, with written rental conformation documentation, will be directed to Hilton/Embassy property.   
 Parking and event enforcement will be provided by the Horry County Sheriff's Department, and A Services Group.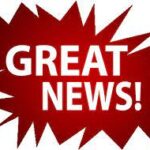 Posted: March 29, 2021
Special Assessment

See the revised document for 3/24/2021 for amounts if you want to pay in full or carry your payments over 5 years with finance charge.  Document 12/28/2020 had no finance charges over 5 years.
12/28/2020 Original Special Assessment
$1,828,234.80 With no finance charges
3/24/2021 Revised Special Assessment
$1,316.028.96 With no finance charges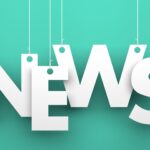 Posted: March 25, 2021
Homeowner's Elections
Thanks
to everyone who signed the petition to hold our 2021 elections.
We received notice 3/24, that we will have elections on May 8, 2021, Mother's Day weekend.  Not sure if the annual meeting will be in person or virtual.
South Carolina governor has lifted the gathering ban as of March 1, 2021
The Board of Directors Nomination Applications have been sent out to run for the board.
There will be 5 seats up for election this year.
Please fill out the 2021 Board of Directors Nomination Form  if you would like to run for the board and return to LITUS Chris Millar cmillar@litustolet.com or fax 843-626-0101 by 5 pm on Friday April 2, 2021 to be included in the 2021 Annual Meeting package.
This package will be mailed via USPS to all owners the week of April 5th 2021.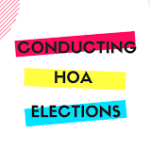 Posted: March 12, 2021
Homeowner's Elections

It is very important that we have elections this year to elect new board members.  All 5 positions are up for vote, 2 from last year and 3 for 2021.  We need new board members to help and get involved.  Litus has blamed COVID for not having elections but now since the ban has been lifted for gatherings by the
SC governor
, there is no reason to postpone or cancel the 2021 annual meeting and elections. Chris Millar stated at the 2019 annual homeowner's meeting that 2 homeowners will be present to open the ballots when there are more people running for the board than open positions.  This is very important to have homeowners involved in this process.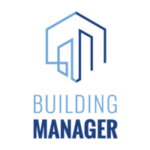 Posted: March 12, 2021
Property Manager

Steven Zolezzi from Four of a Kind is no longer our property/building manager. Steve was our 5th building manager over a 5 year period. Michael Preston will take over till a new manager can be hired.
Michael Preston 843-455-2609
michaelpreston@fourofakindmaintenance.com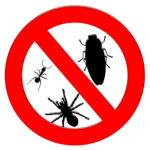 Posted: February 16, 2021
Lane's Pest Control 2021 Dates
 (843-238-9995)
https://getlanes.net/
Lane's Pest Control is the company the South Hampton uses for exterminating the interior and exterior of our building.  See below their scheduled dates for this year.
2021 Scheduled Dates
January 14th Exterior
February 11th Interior
March 11th Exterior
April 8th Interior
May 13th Exterior
June 10th Interior
July 8th Exterior
August 12th Interior
September 9th Exterior
October 14th Interior
November 11th Exterior
December 9th Interior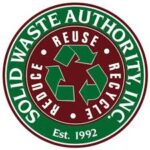 Posted: January  20, 2021
Remodeling Your Unit?
Horry Count Solid Waste Authority
offers many options to dispose of old furniture, cabinets, recycle items, paint and much more. 
"The following are items that you may wish to recycle, but can't find a place. The Solid Waste Authority strives to find solutions for these types of items. For items not found on this list, please contact the SC Department of Health and Environment Control's Recycling Office at (800) 768-7348 or visit www.scdhec.gov/environment/lwm/recycle/"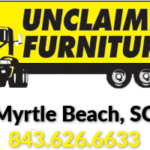 Upscale Retail is a local CONSIGNMENT SHOP located in North Myrtle Beach that was recommended by a few owner.  They take furniture in good condition and resale for you for a percentage. 
Surface Specialists of Myrtle Beach are experts in tub and countertop refinishing. They are also experts in tub repairs including chips, gouges, holes, scratches, cracks and burns and comes recommended by a homeowner.  See the homeowners contractor and referral list here.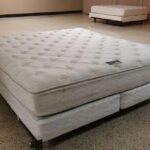 Posted: January 19, 2021
Hilton Mattresses Available to Homeowners

I reached out to
Sheila Morgan
Interiors once I heard that they sell the Hilton mattresses to owners for a discount price. Here is the info…
"We having been selling Hilton Suite Dreams II mattress sets to Kingston Plantation for many years.  Our sets include the mattress, box spring, mattress pad, and bed bug encasements for the mattress and box spring."
PRICING 
King  $959
Queen $705
Full XL $670
Full $654
Twin XL $540
Twin $535

Elizabeth Turner
Sheila Morgan Interiors
2406 Madison Drive
North Myrtle Beach, SC 29582
Work: (843) 449-6012
Cell: (910) 990-1502
Email: sidney52353@gmail.com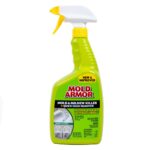 Posted: January 18, 2021
Mold Cleaner for Balconies

I found this product years ago when the mold/mildew needed to be removed from our balcony walls.  I see more is coming back so soon after the waterproofing project ended so I thought I'd pass on the info.  It does a great job with no scrubbing but I will rub it in with a toothbrush or just leave it to work.  Our local Kings Rd
Walmart
carries it for $4.98 and
Home Depot
$5.98.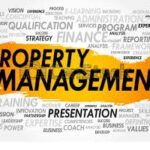 Posted: January 12, 2021
Lynn Edmonds

Lynn Edmonds is no longer with Litus to Let, John Taylor is our new property manager.  You can reach John at
jtaylor@litustolet.com
, 843-448-9000 ext. 161.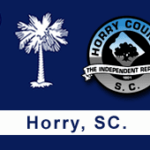 Posted: January 12, 2021
South Hampton Lawsuit

I'm sure most of you know that our building and homeowners are going through a lawsuit with Structural Waterproofing who did the work for our exterior water proofing project.  I have been adding any information on the lawsuit owner's page as I receive it from fellow homeowners and attorneys.  You can follow the lawsuit
here
.
2022 South Hampton & Resort News
2021 South Hampton & Resort News
2020 South Hampton & Resort News
2019 South Hampton & Resort New
2018 South Hampton & Resort News