Halloween will be a little different this year with COVID still hanging around.  There are a few events that make it safer for the little ones to attend without going house to house.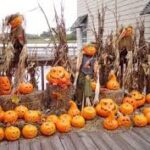 Barefoot Landing Drive Through Trick or Treat
Dress up the kids and head to Barefoot Landing October 24th from 5-7pm for some trick or treating without leaving your car.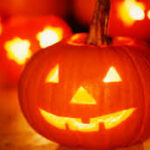 Broadway at the Beach
Drive Thru Trick or Treating
Broadway at the Beach is also having a "Drive Thru Trick or Treating" on Friday, October 30th from 5pm to 7pm! The event will take place in parking lots 19 & 20, located in the southeast corner of Broadway at the Beach, adjacent to Grissom Parkway.
Put the kids in their costumes and jump in the car for a socially distanced Halloween event, and you'll never have to get out of the car!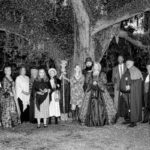 Conway Ghost Walk
October 22, 23, & 24
"Conway Downtown Alive is proud to present the Conway Ghost Walk on October 22, 23 & 24.  Professional storytellers weave tales of lowcountry haints through the shadowy streets of Downtown Conway.  The 2020 self-guided Halloween event features storytellers sharing tales that are always spooky, sometimes humorous and guaranteed to become part of your family's Halloween tradition.
Stories begin each evening at 6:00 PM and storytellers will tell their tale every 15 minutes until 8:00 PM.  After purchasing tickets, attendees will receive a confirmation email with instructions for beginning their self-guided tour.  The storytelling route has seven stops and the route is approximately 1.2 miles. Attendees may begin at any story location and visit story locations in any order, but remember to begin your evening early to experience all seven of the route locations.
The tour travels through the Downtown Historic District and participants should expect variations in the walking surface to include sidewalks, grass, slight inclines or hills and roadways.  Participants are welcome to bring a flashlight to utilize when traveling from location to location.
Tickets are $15. This event does sell-out, so reservations are suggested but tour-goers may also visit the box office on tour nights to purchase any available walk-up tickets.  The box office opens at 5:30 PM each evening and is located at the Conway Visitor Center at 428 Main Street in Downtown Conway.  This is a rain or shine event."