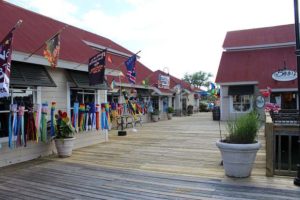 Please check with all venues for cancellation due to the coronavirus.
Rivertown Music and Beer Festival


Cancelled
Venue: 

Downtown Conway

Address:

Undefined, Conway, SC

Time: 

11:00 AM to 5:00 PM
On the streets of Downtown Conway, enjoy vendors, great music, a classic car show, good food and a beer tasting zone. The festival is held on Laurel Street and 3rd Avenue in Downtown Conway. No coolers are permitted in the festival zone.  To accommodate guests more quickly, the beer zone is cash only.
Admission is FREE!
SCHEDULE OF EVENTS
11:00 AM Festival Opens
11:00 AM Sally Woody Dancers
12:00 PM Car Show Registration Closes (Car Reg 9AM-12PM)
12:30 PM Chocolate Chip and Company Band (Stage)
2:00 PM Kingstown (Stage)
2:30 PM Car Show Awards @ Palmetto Chevrolet
3:30 PM The Special Blend Experience (Stage)
4:00 PM Tickets sales close for Beer Tasting Zone
4:30 PM Last Call Beer Tasting Zone
5:00 PM Festival Closes
Schedule is subject to change. 
BEER TICKETS
Festival Beer Wristband & Cup $TBA
Single Beer Ticket $TBA
Five Beer Tickets $TBA
Beer zone is CASH ONLY! Purchase on-site at intersection of 3rd Avenue and Laurel Street at the beer ticketing tent.
---
Venue: 

Myrtle Beach Speedway

Address: 

455 Hospitality Lane,, Myrtle Beach, SC 29579

Time: 

1:00 PM to 7:00 PM
NASCAR Weekly Racing Series: "Road Wild Race"
RACE DAY: Saturday, May 9, 2020
RACE ADMISSION: KIDS 11 & Under FREE!!
Adult General Admission $15 +tax, Senior 65+ & Military ID discounts available at ticket window.
Indoor Suite Seating – limited availability $50 per person.
BUY RACE TICKETS ONLINE IN ADVANCE www.myrtlebeachspeedway.com or Day of show at ticket window.
RACE ADMISSION TIMES: GRANDSTANDS OPEN 1PM, QUALIFYING 2PM, FAN MEET & GREET & PRE-RACE KID FUN 2:30PM, and GREEN FLAG – FEATURE RACES BEGIN 3PM.
RACE DIVISIONS: NASCAR Late Models, Super Trucks, Chargers, Mini Stocks, Strictly Stock, and Vintage Series.
Questions? Contact info@mbspeedway.com or 843-236-0500
Myrtle Beach Speedway 455 Hospitality Lane, Myrtle Beach 29579, Located off 501, next to Tanger Outlets.
---
May 14, 2020 – May 28, 2020
Venue: 

Horseshoe

Address: 

1 WW South Ocean Blvd.,, North Myrtle Beach, SC

Time: 

7:00 PM to 9:00 PM
Journey to downtown North Myrtle Beach to delight in the sounds of a live band on Main Street.  Families are encouraged to come downtown after work or after a long day on the beach to experience the many restaurants of Main St., listen to live music, shop, and dance til' you drop.  Kick back and unwind with us in your beach chair on Main Street.  To accommodate golf cart parking, Main Street will be blocked off from Ocean Boulevard to McMillan Real Estate from 5:00 p.m. to 9:00 p.m.  All Concerts are from 7:00 – 9:00 pm.  Admission is free.  Bring a Beach Chair.  All Ages.
May 2020 Schedule 
Thursday, May 14 – Gary Lowder & Smokin' Hot (Variety)
Thursday, May 21 – The Catalinas (Beach)
Thursday, May 28 – Ntranze (Variety, Dance)
---
May 15, 2020 – Sep 18, 2020
Venue: 

NMB Park & Sports Complex at the Sandhills Bank Amphitheater in the McLeod Seacoast Meadow

Address: 

150 Citizens Circle,, Little River, SC

Time: 

7:00 PM to 9:00 PM
Enjoy an evening with your family and friends listening to live music at the amphitheater under the stars.  Each concert will feature a different band playing family friendly music.  Bring a beach chair or blanket.  For your convenience, snacks and drinks will be available for purchase.  Tobacco products, coolers, outside food and beverages are not allowed. Concerts are from 7:00 – 9:00 PM. Free Admission & Open to all ages.
2020 Schedule:
Friday, May 15 –
Friday, June 19 – On The Board (Eagles Tribute Band)
Friday, July 17 – Reggie Sullivan (Rock & Soul)
Friday, August 21 – The Tams (Beach)
Friday, September 18 – Wildflowers (Tom Petty Tribute Band)
---
Venue: 

Market Common

Address:

Undefined, Myrtle Beach, SC

Time: 

10:30 AM
Farrow Parkway becomes awash in red, white and blue on the Saturday preceding Memorial Day as the Military Appreciation Days Parade sweeps through the Market Common district.  Large crowds attend the event, which features a Grand Marshal and Honorary Grand Marshal.
---
Venue: 

Ocean Boulevard

Address:

Undefined, Surfside Beach, SC

Time: 

1:00 PM to 2:00 PM
Parade starts at the North end of Ocean Boulevard, and continues to Melody Lane.
---
May 29, 2020 – May 31, 2020
Venue: 

Plyler Park

Address: 

1309 N. Ocean Blvd.,, Myrtle Beach, SC
The Myrtle Beach Sun Fun Festival 2020 will be held at Plyler Park, May 29 – 31!
This 3-day festival unofficially marks the start of the summer season here in Myrtle Beach.
Myrtle Beach Sun Fun Festival 2020 details are still being worked out so check back to get the latest scoop.